Currently, I am working as the composer and Music Director for Chengdu Ice-Wing Film Media Co. Ltd. in China for an animated film, FUSANG ISLAND, based on an ancient Chinese legend.
Select a frame to hear a short music sample.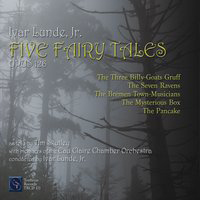 Ivar Lunde, Jr.'s Five Fairy Tales is available through CDBaby, iTunes and other distributors. Additional CDs are available commerce through different sources. Please check the CD section of this website for more information. Don't Cry, My Green Anchovy has also been released and is available from the same sources. Earlier releases are available directly from Skyline Studios.